Trimmer
For Precision Work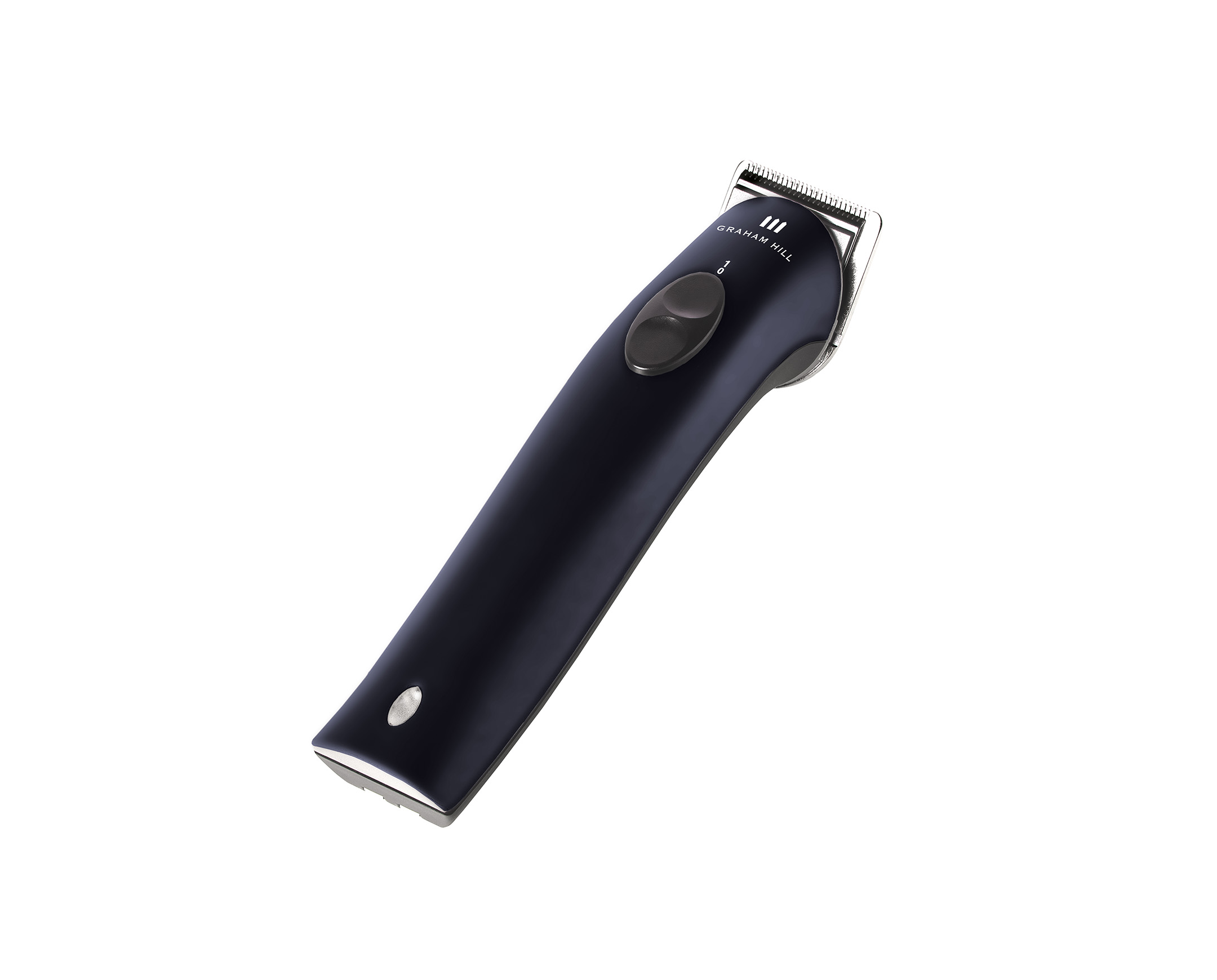 Available, delivery time 1-3 days
Made in Germany
The highest level of precision
Quick and easy to clean

With its intricate mechanism, the GRAHAM HILL TRIMMER is designed for high-precision work such as cleaning up hairlines or trimming the beard to the shortest length possible without shaving. It impresses with a well-designed control scheme, an ergonomic blade made of carbon steel, and an excellent feel.
Comfort-enhancing details: The high-quality blade can be folded down for quick and easy cleaning. The modern lithium-ion battery allows for cordless use and is compatible with fast charging. Furthermore, the anti-slip soft-touch surface on the bottom of the handle ensures high-precision handling, without any pulling or scratching.
The included attachments further enhance the Trimmer's versatility, making it an absolute must-have for hair and beard trimming. Also for professional use in hair salons.